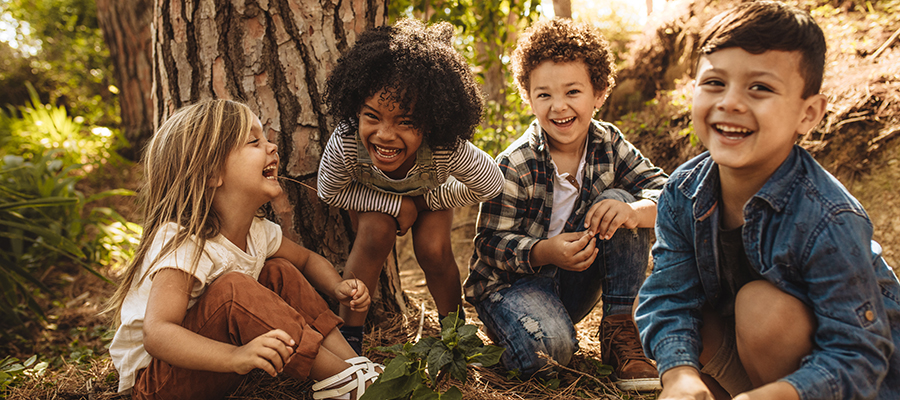 Many working parents rely on childcare to educate and take care of their children while they are at work. Childcare benefits the children by improving their cognitive development, language development, and relationships with peers (Shpancer, 2016). While quality time at home and children's relationships with their parents or parental figures are still very important for children's development, childcare can also aid their development. 
There are many aspects to consider when choosing childcare. The overarching aspect to find is whether the childcare is high quality or not (Michigan State University WorkLife Office, n.d.d, p. 4). Generally, the higher quality the childcare is, the better the child's developmental outcomes. Caregivers being warm, responsive, and sensitive to the children and their needs, quieter noise levels, and more caregiver education or training in early childhood education are all things that contribute to a higher quality childcare (Shpancer, 2016). Smaller adult-to-child ratios can also help create a higher quality childcare environment. A ratio of one adult to three children is good for infants, one adult to four children is good for toddlers, and one adult to nine children is good for preschoolers (Perlman et al., 2017). The childcare's curriculum should adapt to accommodate children's new skills, abilities, and interests as they grow, as well as provide opportunities to interact with different objects. These objects should provide experiences with hard and soft things, large and small things, the different senses such as music for hearing, colors for sight, and different textures for touch, and provide social interaction as well as the opportunity for solidarity (Dalli et al., 2011). Each of these aspects contribute to fulfilling high-quality childcare. 
Supporting employees with children in childcare helps them feel cared about in the workplace, as well as helps them accomplish their work tasks (Beck, 2017). There are some steps workplaces can take to make their environment more parent-employee friendly. First, setting regular start and end times to meetings helps reduce parental worries of being late for work duties or childcare duties (Beck, 2017). If meetings start after 9:30 am and end before 4:30 pm, employees can keep their energy and focus on their current responsibility, work, or childcare, since they are not distracted by the worry of being late. Additionally, making schedules predictable and alerting employees to schedule changes early can help them set and adjust their childcare as needed (Beck, 2017). Last, offer flexibility to employees. Allowing employees to adjust their work hours to when and where it works for them not only helps them manage taking care of their child but also adjust their work hours to when they are most productive and least distracted (Beck, 2017). Making workplaces more friendly to parent-employees helps them manage their work-life fit, as well as recruiting and retaining those talented employees.
At a Glance
Importance of childcare:
Allows parents to work

Improves children's cognitive development

Improves children's language development

Improves relationships with peers

Decreased conflict with caregivers

Parent-child attachment bond is not harmed by children participating in childcare
Choosing childcare:
High-quality childcare is important

High-quality childcare consists of:

Caregivers that are warm, responsive, and sensitive to the children and their needs

Smaller adult to child ratios

Quieter noise levels

More caregiver education or training in early childhood education

Curriculum of age-appropriate, structured learning activities that allow children to interact with different objects
How to help employees with children in childcare:
Set regular start and end times to meetings to reduce parental worries about being late for work duties or childcare duties

Make schedules predictable

Alert employees to schedule changes early
Resources on Campus
References 
Beck, J. (2017, April 14). How companies are making childcare less stressful for their employees. Harvard Business Review. https://hbr.org/2017/04/how-some-companies-are-making-child-care-less-stressful-for-their-employees  
Dalli, C., White, E., Rockel, J., Duhn, I., Buchanan, E., Davidson, S., Ganly, S., Kus, L., & Wang B. (2011). Quality early childhood education for under two-year olds. Ministry of Education New Zealand Government. https://www.educationcounts.govt.nz/publications/ECE/quality-ece-for-under-2-year-olds   
Michigan State University WorkLife Office. (n.d.d). WorkLife Guide. https://worklife.msu.edu/sites/default/files/sites/default/files/content/WorkLife%20Guide%202016%20WEB.pdf 
Shpancer, N. (2016). Nonparental childcare (Daycare). Encyclopedia of Mental Health (Second Edition), 202-207. https://www.sciencedirect.com/science/article/pii/B9780123970459002354?via%3Dihub  
Additional Resources: 
Siraj, I., Kingston, D., Neilsen-Hewitt, C., M., Howard, S., J., Melhuish, E., de Rosnay, M., Duursma, E., & Luu, B. (2018). Fostering effective early learning (FEEL) study. New South Wales Department of Education. https://www.researchgate.net/publication/329799693_Fostering_Effective_Early_Learning_FEEL_Study_-_Final_Report/link/5c895d5a299bf14e7e7ad014/download